Nursery and Reception
Dinosaurs!
Nursery's topics this half term is dinosaurs.They have a dinosaur dig in their role play room. They've also found some dinosaur remains in the nursery garden.
A copy of the Learning Journey for Spring 1 half term can be found below.
On our nursery trip we went to Uppermill barge and play on Diggle. ...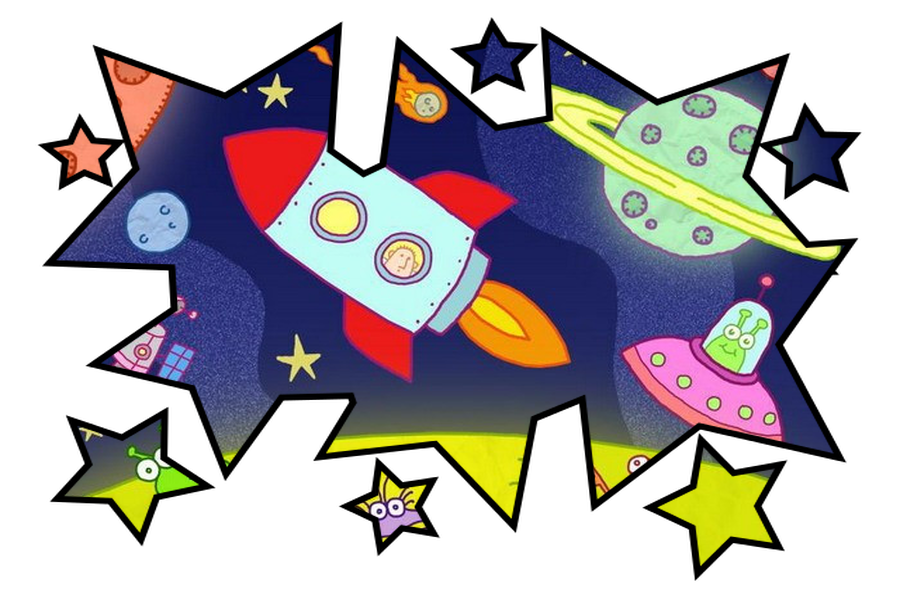 During this half term we are learning about 'Space and Aliens.'
This topic includes learning about the planets, moon and stars and what life is like in space.
Click here to read our Newsletter and find out more...
Here are some photographs of our visit to a farm and Nursery's visit from Dora the chicken who was born in nursery 2 years ago!!
Here are some photographs from our Elmer and Colour topic.
The photos show the children discovering Elmer in our Nursery Garden, the children painting Elmer in patchwork and also the children on Elmer Day - celebrating by having our Elmer Parade.